Home Page of Tony Toews
Howdy, I'm Tony Toews, a mildly eccentric, computer alpha geek. I've been around in the computer business long enough that I've worked with punch cards. (Mom had shopping list paper for at least a decade once she tore off the ends with the holes.) But at least I avoided paper tape. (Alpha geek? Think alpha animals in packs.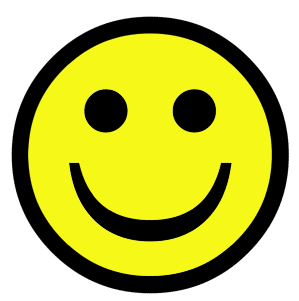 )
Editorials:
Simona Tibu and social media

How a friends computer got hacked and hijacked (

2003-10-13)
I got started programming computers in a rather unusual way. I have no degree or technical school certificate. And I have a total of five days of training throughout my working life. However this approach is not recommended for most people.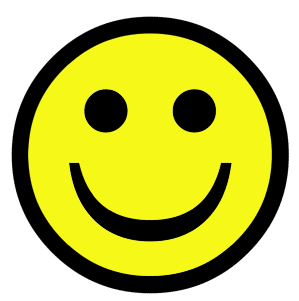 Motto - Jack of a few computer related trades and master (and certified) of none. (I've received emails from a few upset, pompous PhD's. <snicker>)
Title - Alpha Geek (Amusing: Five Signs of an Alpha Geek. I don't quite fit but close.) Database guru
Favourite Saying - Some computers are like some criminals. They can only be reformed with a shotgun.
Programmer: device for turning caffeine into code.
I've done a lot of work with Microsoft Access and have created some Microsoft Access Tips and Hints Page. I'm a self employed computer programmer and systems analyst. I call myself Granite Consulting. My first paying job started me programming the IBM 5110 computer. It had 2 8" floppy drives, a 120 cps printer, a 16x64 character monitor, 32 kb RAM and Basic and sold for $25,000 CAD.
My favourite graphic I've found on the web is: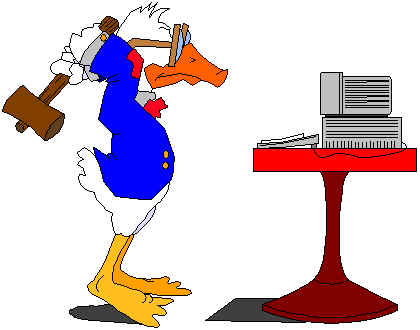 Miscellaneous
My favourite cartoon is Dilbert. Having been a computer consultant since 1979 I've seen many of the characters and situations that Scott Adams has skillfully created.
Another favourite is Calvin & Hobbes. That hyperactive kid and his tiger get into the funniest trouble while philosophizing on the state of the universe and/or mankind.

I'm proud to be a Canadian. Sometimes I grumble at the government but other times I appreciate them. The best resource I've found for Canadian links is Canadiana -- The Canadian Resource Page Also see An American's Guide to Canada
Visit my cousin, Mike Fullerton's web page. We've run across each other in Fidonet and various Usenet newsgroups and exchanged email before meeting again in person after fifteen years.
You can email me at tony@granite.ab.ca
Phone 206 792 9794
Tony Toews (VCF File)
401 11215 Jasper Ave
Edmonton, Alberta, Canada
T5K 0L5
Copyright Tony Toews 1995-2004